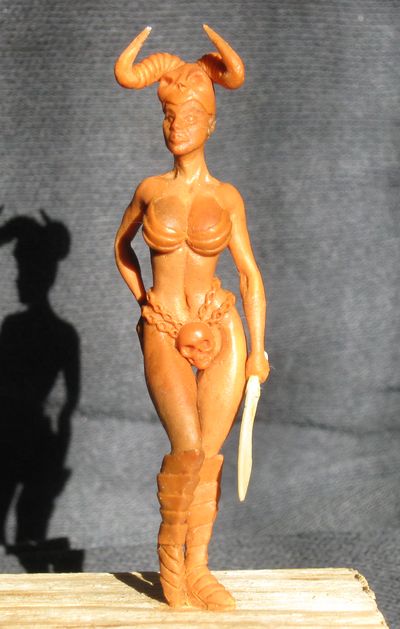 This figure of a scale of 54 mm I called Curiosity.
This character is a fantasy woman who looks at you curiously, as if expecting action from you.
She has steel armor protecting feet.
Her panties are made of metal and stylized under the skull.
The bra is also metal.
On her head she wears a horned helmet, stylized to the skull of a fairy-tale creature.
Helmets with horns were known even in the Bronze Age, which dates from 3500 BC to 1200 BC.
One of the known types of biological specimens of a horned helmet is the Celtic bronze helmet, which is approximately dated from the year 150 AD - 50 years of our era.